CrossFit is ultimately about training normal people like you and me towards real world fitness. This means we're building the strength, agility, and endurance in the gym, to handle anything life throws at us outside the gym. Not only does this produce a more well rounded athlete, but it also sets the stage for a lifetime of fewer injuries inside and outside the gym.
The secret success of Crossfit lies in 3 core principles:
 Intensity:  This is about building your body's engine to power up and perform a lot of work in a short amount of time.  Training your own body's engine by prescribing maximum effort within the confines of a timed clock, creates the opportunity for more power output.  Simply put, more power output yields the best external results.
Constantly Varied:  CrossFit workouts mimic life.  With few exceptions, no two workouts are exactly the same.  By using the same core movements with different rep counts, movement combinations, and weight prescriptions, your body and mind are constantly challenged and forced to adapt. 
Functional Movement:  Functional movement means the skills you practice in CrossFit train the muscles you need for real life movement.  Whether you're picking up toddlers all day, sitting at a desk, or carrying luggage through an airport, CrossFit trains the muscles and movements we need for daily life.  
These core principles are what makes Crossfit work no matter what Box you go to. At AMP3D, there's just one more secret…the community. The diverse makeup of our Box combines people from all stages and seasons of life–parents, singles, seniors, law enforcement officers, students and more! Together, we've cheered on first pull-ups, 100+ lb weight loss, first muscle ups, and personal records of all kinds. Our members would agree the only thing more fulfilling than reaching a goal is to reach a goal with friends cheering you on.
There's something special about our community. Schedule a free, no pressure consultation to come see for yourself.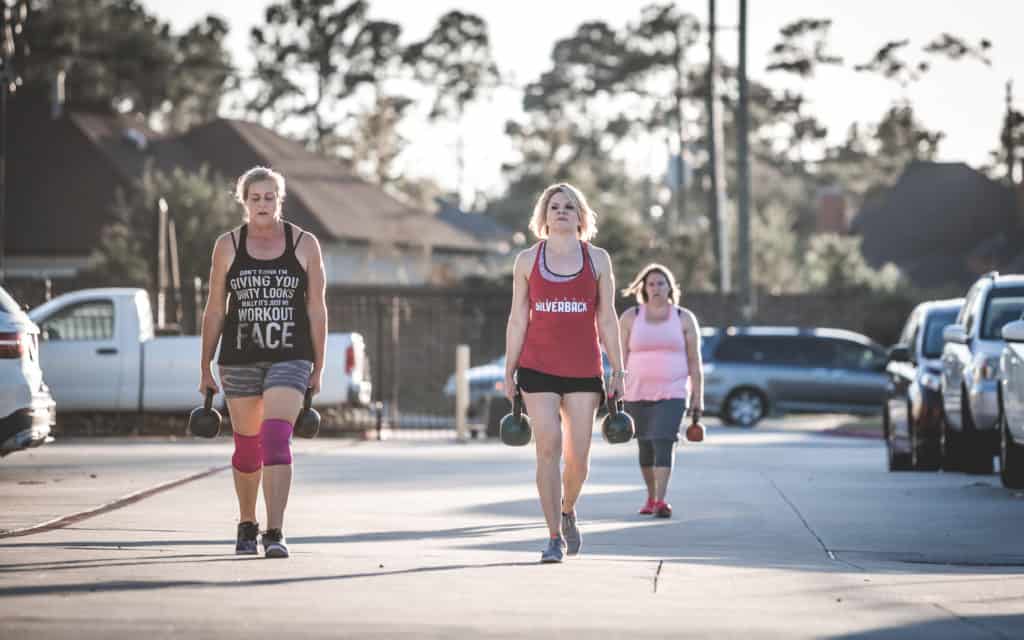 Rapidly make big changes to your body. One hour class includes everything you need: warm-up, strength and cardio.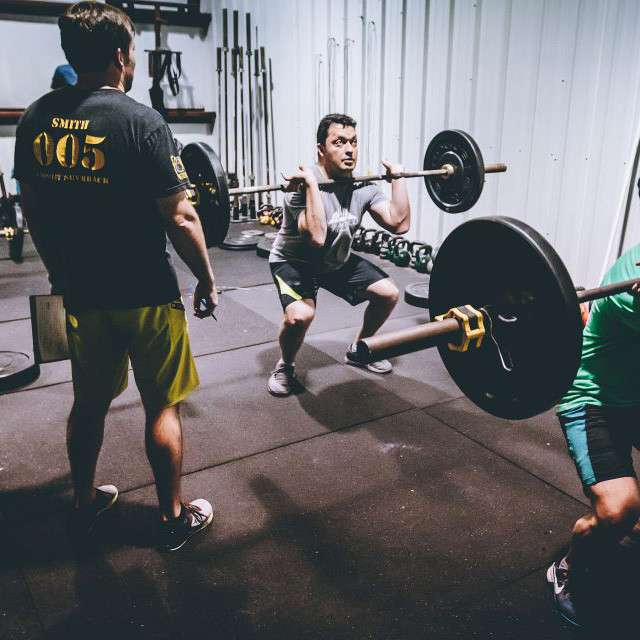 Every class programmed and supervised by a Coach to ensure safe and effective training.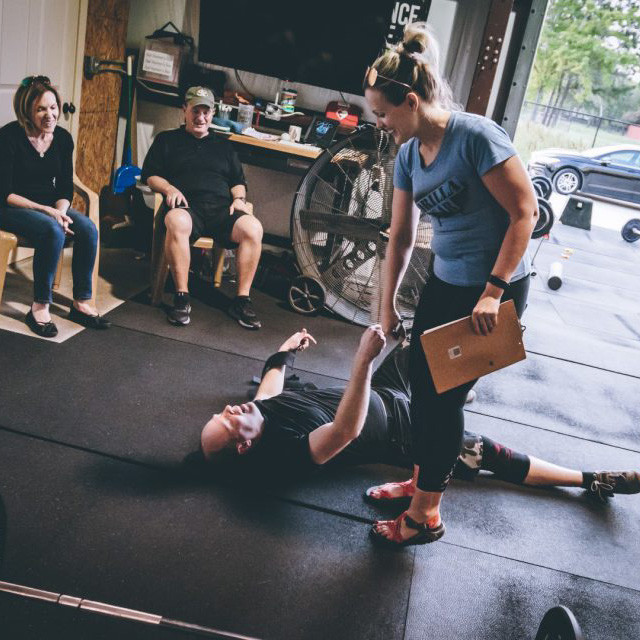 Leave every day feeling accomplished. Even after years of training CrossFit, athletes continue to improve.
Thanks CrossFit.com for helping us understand this fitness concept.